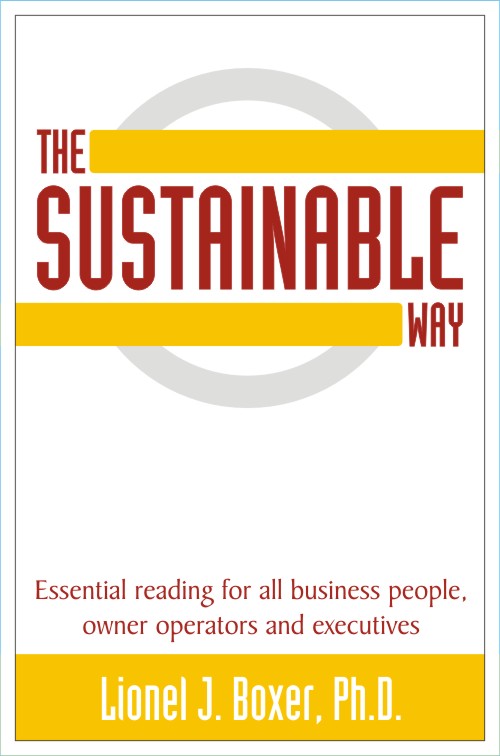 Here is an easy to read short novel about a CEO learning to align the culture of a business to dealing with sustainability issues. Written in a simple narrative style, The Sustainable Way presents a framework based on the findings of practical research conducted with CEOs from a range of large and medium sized organisations.
These CEOs ran petrochemical, manufacturing, serivce, business, education and hospitality organisations. Despite the diversity, it was shown that they all followed a similar pattern. In short, they all re-aligned the culture of their business to deal with sustainability issues. They did this by adjusting four components.

Information about the book.
here for press release.


Buy the book.
---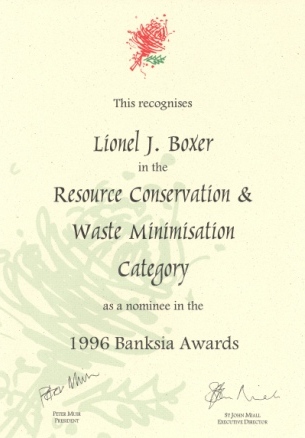 Dr Boxer has been committed to helping organisations reduce and eliminate pollution. In the late 1980s he worked with an Australian building product corporation to introduce some basic problem solving techniques. After working with about ten factory workers and their managers the effort he facilitated resulted in a $200,000 annual saving of resin and a total elimination of toxic emissions. When their EPA representative was asked why they had not been contacted in over a year the EPA representative told them the problem had been solved. When they asked why they were not told the EPA representative said, ?I thought you would have known.? Some more details of this and other similar outcomes are explained in this 1991 article.

Often the sustainable way is more about helping people understand than telling them what to do. The understanding begins with top management; often those people doing the work already understand the sustainable way. The sustainable way requires self reflection about rights, duties, the moral order and actions.