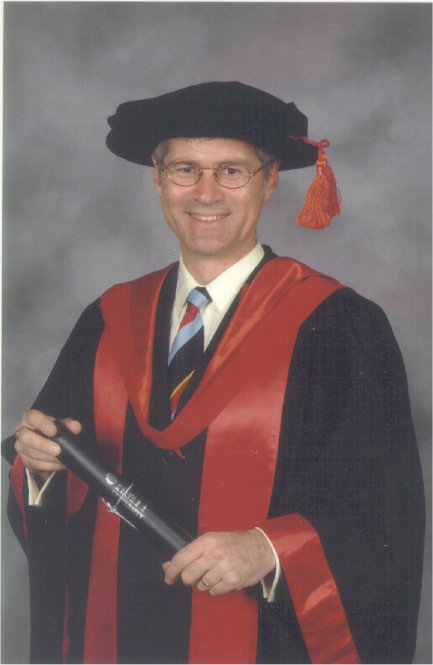 welcome
about
history
supervisors
developments
challenges
links
social flux
Social Flux - A fusion of:
Foucault' Governmentality and Gaze with
Harré's Positioning Theory
I have split my references and links into:
My Social Flux Theory (You are here)
Sustainability (Environment/Society/Finance) & Ethics
---
At an early stage in my PhD research, I was directed to look at Foucault's influence on educationists. As my research was in a business faculty I was unsure of the relevance. Soon after that I read a feature article on Foucault in the Australian Financial Review, which led me to believe that perhaps there was some merit in reading a little Foucault. I had already read Davies and Harré's (1991) seminal work on positioning theory.
After reading a little Foucault and then participating in some Foucault internet discussion lists I realised that Davies and Harré (1991) must have been influenced by Foucault. So, I looked at their bibliography. As it turned out, 8 of the 22 references drew extensively on Foucault – including one of Davies' own works. This began three years of focus on Foucault and the development of a post Foucauldian theory that drew on gaze, governmentality and other ideas out of Foucault's work.
It would appear that Harré supports my ideas, as he has included my work as a chapter in his latest work on positioning theory with Moghaddam, The Self and Others.
I would not have made much sense of Foucault if it were not for the help of those on several Foucault lists. Some of these are Stewart, Clare, and Ali. I note their help in my thesis acknowledgements.
What follows is a list of links to Foucualt and other internet sites that I collected. It is a somewhat of a jumbled mess and one day I might tidy up the spelling and format. Disregarding the mess, it was especially helpful to me and perhaps others might find it useful too. You can read my thesis if you click on welcome (to the left of this text).
Links to Foucaulian and other References
---
THESISES
Szczelkun, 2002, Exploding Cinema 1992 - 1999, culture and democracy
---
POSITIONING REFERENCES
Linguistic Dictionary
Wittgenstein Research Center Austrian Academy of Sciences
Persons Selves and the Dialectics of Identify
James Luberda of the University of Connecticut
An Interdisciplinary Journal for the Social Study of Health, Illness and Medicine
"What's wrong with that woman?" – Positioning Theory and Information-Seeking Behaviour
Rom Harre's work
An Interdisciplinary Journal for the Social Study of Health, Illness and Medicine
Educating Emotions
My notes
Popular Culture and Its Influence
Cyberspace Positioning
Self and Other course references
TEXT AND DISCOURSE
Unassuming Positions: Middlemarch, its Critics, and Positioning Theory
DAVIES, B. & HARRÉ, R. (1991) Positioning: The discursive production of selves, Journal for the Theory of Social Behaviour, 20(1), pp. 44-63.
Harri-Augstein, E. Sheila. Learning conversations: the self-organised learning way to personal and organisational growth. London; New Y| 1991. Routledge NY
HARRÉ, R. & VAN LANGENHOVE, L. (1991) Varieties of positioning, Educational Researcher, 27(8), pp. 393-407.
HARRÉ, R. & VAN LANGENHOVE, L. Editors, written by Berman L et al, (1999) Positioning Theory: moral contexts of intentional action, Blackwell Publishers, Oxford
HOWE, K.R. (1998) The interpretive turn and the new debate in education, Educational Researcher, 27(8), pp. 13-20.
HOWIE, D. & PETERS, M. (1996) Positioning theory: Vygotsky, Wittgenstein and social constructionist psychology, Journal for the Theory of Social Behaviour, 26(1), pp. 51-64.
LING, I.M. (1998) The role of the curriculum coordinator: An exploration through discursive practice. Unpublished DEd thesis, The University of Melbourne.
Harre, R, 1999, The Rediscovery of the human mind, 50th Anniversary Conference, Korean Psychological Association, Seoul, http://www.massey.ac.nz/~ALock/virtual/korea.htm, accessed 22 Jan 00
Mirrors and Metaphors

NARRATIVES
Strategic Management and Michape Porter: a postmodern reading

METAPHORS
Ray Patton
R.C.Paton@csc.liv.ac.uk>Paton, R.C., Nwana, H.S., Shave, M.J.R. & Bench-Capon, T.J.M. (1994), An Examination of Some Metaphorical Contexts for Biologically Motivated Computing, British Journal for the Philosophy of Science, 45, 505-525.
Cathexis

FLUX
Electromagnetic Flux
Damage Caused by Electromagentic Flux Kevin Murray - Life as Fiction

BAKHTIN
Internet Encyclopedia of Philosophy - Bakhtin

SOCIAL THEORY
The contribution of ethnomethodologically-informed ethnography to the process of designing digital libraries
Communism Site
Rethinking Agency paper

CLASSICS
Plato's Symposium

KANT
e-version of Critique of Pure Reason

Umberto Eco Semiotics
Umberto Eco Semiotics

Meme
Intro
Heylighen
Lynch
Modules
Memes Org

MICHEL FOUCAULT
On-line Foucault Texts
Foucault Society
Borderlands Journal
Governmentality works by and about Foucault - Engin, York Uni, Canada
There is nothing behind discourse. It speaks for itself.
For Foucault everything is judged by a framework of knowledge that is forever changing. Broad changes are refered to by Foucualt as epistemes, not dissimlar to Kuhn's paradigms. History is understood according to the epistemes and discourses of the period in question.
Documents and Interviews
Panopticon
Wikipedia - Foucault
Dangers and Possibilities: Ethico-Political Choices in the work of Foucault
Clare O'Farrell's site (new URL)
Clegg/Follett Article
Being and Power: Heidegger and Foucault by HL Dreyfus
Foucault Berkeley Audio Files
The Foucauldian

MChoul
Carnival
Archaeology
Techne
Clare
Feminism
Bodypower
Ellen
Azimute Journal
"Foucault Live" (Interviews, 1966-84), translated by John Johnston; edited by Sylvère Lotringer. Semiotext(e), Columbia, NY. 1989
"Politics, Philosophy, Culture - Interviews & Other Writings 1977-1984".
MF, L'Hermeneutique du sujet: Cours au College de France. 1981-82. Edited by Frederic Gros, Paris: Gallimard/Seuil, 2001.
Pop Cultures on Foucault
Jeremy Crampton's Foucault Site
Foucault Dictionary - basic introductory ideas
Action figure - Foucault Sub-directory
Radical Psychology
Critial Psychology
Epherma-critical dialogues on organisations
j_spot the Journal of Social and Political Thought
List of all Foucault's works
Co-operative Competition: A Foucauldian Perspective
Discourse and truth: the problematization of parrhesia.
Author Function
Power/Knowledge links
patrick jennings
Dr Bernardo Attias
Michel Foucault's Interpretive Analytics
Pop Cultures
Crime Theory by Scott McGaha
Quotes of Foucault
Electronic Journal of Radical Organisational Theory
Foucault's Subject of Power
Why Foucault Now?
12 Monkeys Paper
"Foucault and the Problematic of Origins": Althusser's Reading of Folie et déraison, by Warren Montag
Parrhesia
York University - History of Present
University of Virginia Mailing Discussion Lists
Margin of Margin
Foucault and Internet Discourse
Vic Police Commissioner

McKinlay&Starkey (1998) Foucault, Management and Organization Theory

The Dreyfus and Rabinow book give a good account of the relationship between Foucault and English speech-act theorest John Searle---including a letter foucault wrote to searle admitting that his initial seperation of the 'statement' in _the archeology_ from a 'speech act' was a premature and hasty one.Source

"Thought is no longer theoretical. As soon as it functions it offends or reconciles, attracts or repels, breaks, dissociates, unites, or re-unites; it cannot help but liberate and enslave. Even before prescribing, suggesting a future, saying what must be done, even before exhorting or merely sounding an alarm, thought, at the level of its existence, in its very dawning, is in itself an action--a perilous act." -Michel Foucault (Page 5 of Language, Counter-Memory, Practice. Right after the table of contents)

James Bernauer, Michel Foucault's Force of Flight: Towards an Ethics of Thought, Atlantic Highlands, N.J.: Humanities Press, 1990. Arnold I Davidson, (ed.), Foucault and his Interlocutors, Chicago: University of Chicago Press, 1997.

Mitchell Dean, Critical and Effective Histories: Foucault's Methods and Historical Sociology, London: Routledge, 1994. Dominique Lecourt, Marxism and Epistemology: Bachelard, Canguilhem, Foucault, translated by Ben Brewster, London: NLB, 1975 Gary Gutting, Michel Foucaults Archaeology of Scientific Reason, Cambridge: Cambridge University Press, 1994.

Barry Smart (ed.), Michel Foucault (1) Critical Assessments, London: Routledge, Three Volumes, 1994; Michel Foucault (2) Critical Assessments, London: Routledge, Four Volumes, 1995.

Didier Eribon, Michel Foucault et ses contemporains, Paris: Fayard, 1994. (mais en francais)

Alan Rosenberg & Alan Milchman (eds.), Foucault and Heidegger: Critical Encounters, Minneapolis: University of Minnesota Press, 2001. (forthcoming )

Foucault discusses introduces the notion of bio-power in the last section of The History of Sexuality, Vol. One: An Introduction. You also might look at James Bernauer's discussion of bio-power in his book Michel Foucault's Force of Flight: Toward and Ethics for Thought.

With respect to ethics, Foucault himself never presents a prescriptive ethical theory, which all people would be subject to. Instead, Foucault's works seem to indicate that he affirmed the notions of treating one's life like a work of art and the notion of caring for oneself. The best places to look for Foucault's views on ethics are the later interviews collected in Ethics and Subjectivity: The Essential Works of Michel Foucault, vol. one. There Foucault discusses what it is that we might learn from the Greeks and Romans even though we cannot apply their answers to our problems.

polemicist (used by Faucalt in his 1984 interview with Rabinow)

Someone who attacks arguments gratuitously without advocating an attack- able position.

normativity (used in someone's recent post to this list)

Universal language, terms such as justice, freedom etc.

Foucault is a moral philosopher. His choices of topics are not those of random historical curiosities and his every inclusion of one detail over another has a purpose to it. He is not some blind grouper of facts for some one else to sift. He IS ambiguous in that he does not give clear theoretical structures, yet his works are thoroughly ethical in nature. He just disrupts traditional notions of what it means to do ethics, but he the entire interest of his studies depend on a moral "gotcha" hiding in the wings. He endeavors to describe our ethical relations and their different forms, and this can nt be received nor compiled in an ethically neutral way. Unless, we're going to imagine that Foucault (or any one for that matter) has elevated himself that far out of practical power/knowledge discourses to be "simply a historian!"

It is right to bring up Kant; Foucault is a philosopher and it is always valid to check for connections or reactions to Kant when dealing with a post Kantian philosopher.

Perhaps the time has come to examine transendental standards and their possibility. Perhaps, since F's philosophy, much like Neitzche's, is based purely in corporeal reality and cannot, therefore, determine the truth or falsehood of a priori standards. The fact that they are normative speaks nothing of their truth or falsehood. And since F never tells us that we shouldn't operate under norms, he has no indictment of them.

It seems, then, that there is no necessary clash between Kant and Foucault. They could be used in a complimentary duo.

*** From: Jill Molan To: foucault@lists.village.virginia.edu Save Address Subject: Foucault and Donzelot Date: Thu, 05 Apr 2001 11:12:52 +1000

Would someone be able to comment in relation to Donzelot's conceptualisaton of 'technologies', 'programs' and 'strategies' in relation to Foucault's conceptualisations of the same terms? I notice that Donzelot's article using these terms came out the same year that Foucault published his well-known article on Governmentality, and i wonder what the connections are. Many thanks, the extract is below with references. Jill

The following quote is from O'Malley, P. 1996, 'Risk and responsibility', in Foucault and political reason, eds A. Barry, T. Osborne and N. Rose, University College Press (UCL), London, pp. 189-207. That article is citing from an article Donzelot, J. 1979, 'The poverty of political culture', Ideology and Consciousness, vol. 5, pp. 71-86. I haven't been able to get the Donzelot article from the library, am waiting for it to arrive on interlibrary loan.

In this conceptualization, technologies, of which the panopticon and insurance are examples, emerge as always local and multiple, intertwining, coherent or contradictory forms of activating and managing a population (Donzelot 1979). Technologies, although they have their own dynamics, nevertheless develop primarily in terms of their role in relation to specific political programmes. Political programmes focus upon doing something about a practicable object, for example the reduction of levels of unemployment, rates of crime or youth homelessness. They are recipes for corrective intervention [and] redirection. In turn, such programmes are formed in terms of more abstract strategies - formulae of government, theories which explain reality only to the extent that they enable the implementation of a program (Donzelot 1979: 77). Keynesianism and laissez-faire liberalism provide examples of the latter.' (OMalley 1996, p. 193)

Rose, N. 1996, 'Governing 'advanced' liberal democracies', in Foucault and political reason, eds A. Barry, T. Osborne and N. Rose, University College Press (UCL), London, pp. 37-64.
Miller, P. & Rose, N. 1990, 'Governing economic life', Economy and Society, vol. 19, no. 1, pp. 1-31.
Foucault's original article is in
Foucault, M. 1979, 'Governmentality', Ideology and Consciousness (I & C) , vol. 6, no. Autumn, pp. 5-21. but it was also reproduced in 1991 as a chapter in
Burchell, G., Gordon, C. & Miller, P. 1991, The Foucault effect: studies in governmentality, Harvester/Wheatsheaf, London.
Apparently it is through the latter that it became better known. This book has a useful introduction by Gordon:
Gordon, C. 1991, 'Governmental rationality: an introduction', in The Foucault effect: studies in governmentality, eds G. Burchell, C. Gordon and P. Miller, Harvester/Wheatsheaf, London, pp. 1-51.

Foucault wrote intermittently about governmentality, never did apparently complete a single comprehensive work on it. There is one other paper - a lecture in English 'Omnes et singulatim' ('all and one' - government of the population as well as government of the individual subject). It was originally published as:
'Omnes et singulatim: Towards a critique of "Political Reason" ', in The Tanner Lectures of Human Values II, ed. Sterling McMurrin, Utah, 1981. But is available in two places under two different titles:
Foucault, M. 1999, 'Pastoral power and political reason' (1979), in Religion and culture by MichelFoucault, ed. J. R. Carrette, Manchester University Press, Manchester, pp.135-152.
Foucault, M. 1988, 'Politics and reason (1979)', in Michel Foucault: politics, philosophy, culture.Interviews and other writings, ed. L. D. Kritzman, Routledge, New York, pp. 57-85.

Dean, M. & Hindess, B. (eds) 1998, Governing Australia: studies in contemporary rationalities of government, trans. Translator, Reshaping Australian Institutions, Cambridge University Press, Cambridge.

Dean, M. 1999, Governmentality: power and rule in modern society, SAGE Publications, London.

Rose has been using the idea for a while:
Rose, N. 1989, Governing the soul: the shaping of the private self, Routledge, London.
Rose, N. 1996, Inventing ourselves: psychology, power, and personhood, Cambridge University Press, Cambridge.
Rose, N. 1999, Powers of freedom: reframing political thought, Cambridge University Press, Cambridge.

'Government at a distance' Rose refers to particularly in those two cited at the top, as well as in Powers of Freedom. In Miller and Rose they refer to the term 'action at a distance' as coming from:
Latour, B. 1987 Science in action, Open University Press, Milton Keynes.
Latour a bit more accessible:
Law, J. 1992, 'Notes on the theory of the Actor-Network: ordering, strategy, and heterogeneity',Systems Practice, vol. 5, no. 4, pp. 379-393.
Law, J. 1994, Organizing modernity, Blackwell, Oxford UK.

References ***

Jeffrey Pfeffer's organizations as political arenas

Pfeffer, J (1978) Organizational Design. Arlington Heights, Ill: AHM Publishing

Pfeffer, J (1981) Power in Organization Structures. Marshfield Mass: Pitman Publishing

Jeffrey Pfeffer has build on March and Simon's work to create a model of organizational theory that encompasses power coalitions, inherent conflict over goals and organizational-design decision that favor the self-interest of those in power.* Pfeffer proposes that controls in organizations becomes an end rather than merely a means to relational goals such as efficient production or output. Organization's design represents the result of the power struggles by these diverse coalitions. Pfeffer argues that if we want to understand how and why organizations are designed the way they are, we need to assess the preferences and interests of those in the organizations who have influence over the design decisions. This view is currently very much in vogue.

Identity as a Verb, by Gower Garfinkel
Goffman
Goffman

Essay
Critique
Essays
Extensive Philosphy References
Plato's Republic

Wetherell, M. (1998) 'Positioning and interpretative repertoires: Conversation analysis and post-structuralism in dialogue', Discourse and Society, vol.9, pp.431-56.
Potter, J. and Wetherell, M. (1995) 'Discourse analysis', in Smith, J., van Langenove, L. and Harre, R. (eds) Rethinking Methods in Psychology, London, Sage.

"an appropriate role for both those who study and manage organizations is not to celebrate organization as a value, but to question the end it serves."
Smircich, L. (1983), 'Concepts of culture and organizational analysis', Administrative Science Quarterly, 28 (3), September, pp. 339-58.