Below are photos of the project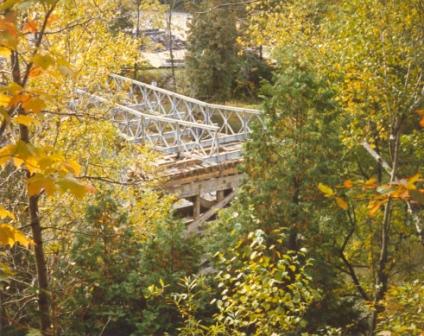 Nose of Bailey approaching pier.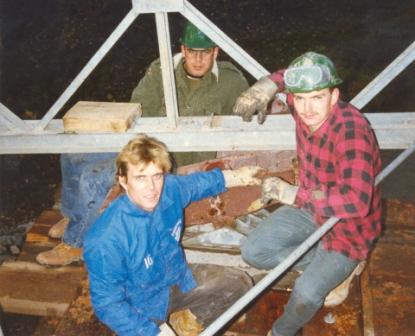 Positioning bridge on rollers on pier.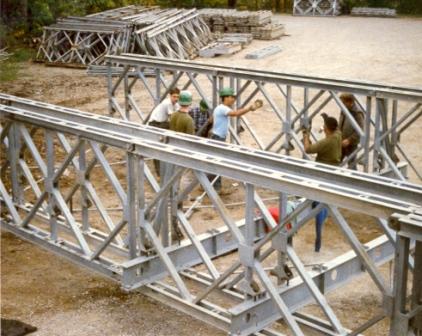 Assembling panel spacers.
Moving a transom into place.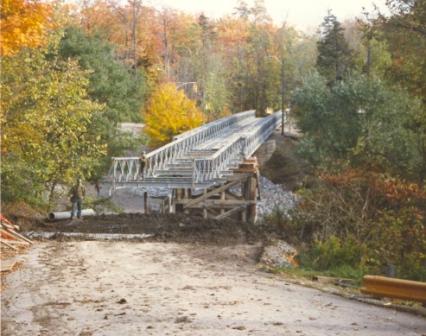 Nose of Bailey approaching far bank.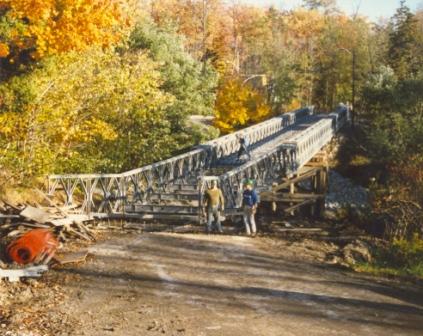 Bridging the gap.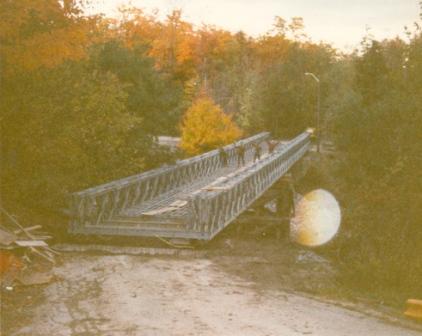 Bridge jacked down on bearings.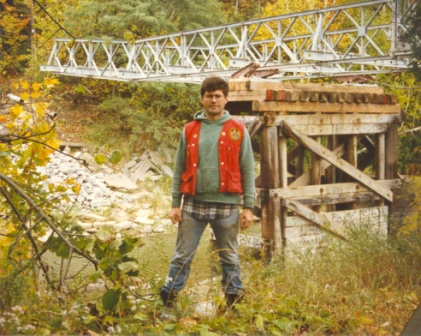 Me by the bridge.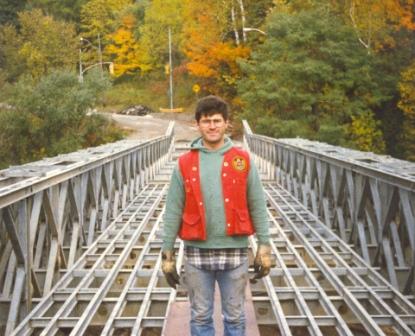 Me on the bridge.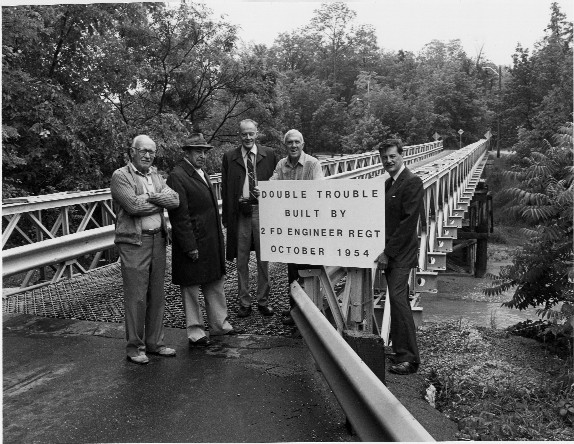 1984 Reunion of 1954 Team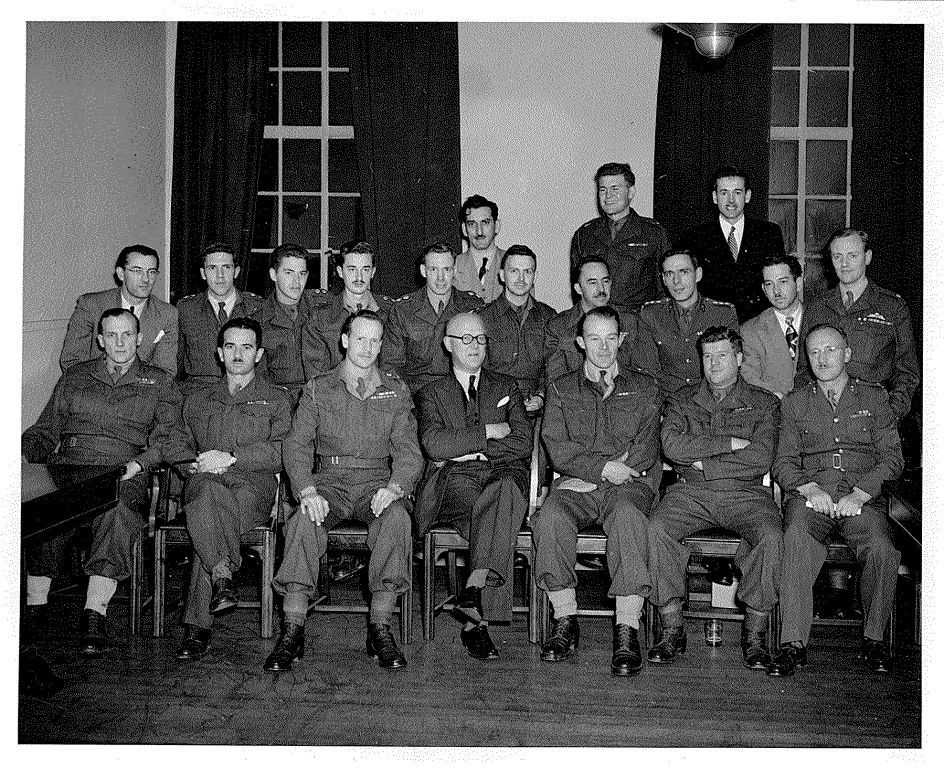 1955c - 2FER Officers with Sir Donald Bailey (Centre).
Major John Boxer CD (RE-8th Army, RCE) front row second from left.