This promotion is a personal initiative to contribute to the Australian effort.
Chev Lionel Boxer CD KSJ
Related promotion in UK
Related promotion in Italy
German Press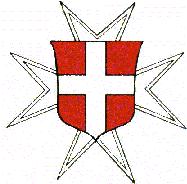 Mother and Child Relief Foundation Charity

This charity was set up by HRH Prince Karl Vladimir Karadjordjevic and his wife Princess Brigitte, to bring humanitarian relief to those victims of the wars in the former Yugoslavia, regardless of their religion or nationality. The charity's slogan is: "There are no borders in human suffering" UK Charity Registration No 286389

Purchase a case of red or white wine from Hugo Winery (McLaren Vale region) and proceeds will be distributed equally to:

Mother and Child Relief Foundation
the OSJ Australian registered charity for local causes

Red - $110/case - blend: 50% Cab-Sav, 25% Shiraz, & 25% Grenache
White - $125/case - blend: 80% Chardonnay & 20% Sav-Blanc

Ordering Details. Send cheque made out to HUGO WINERY to:


Chev Peter Wiltshire OAM KCSJ
Vice Prior, Priory of Victoria
PO Box 124
St Andrews 3761
Pickup. Central Melbourne after 20 Sep 2007.